Two men, aged 26 and 37, died when their seven-seater vehicle slammed into three other cars and a police motorcycle and then flipped over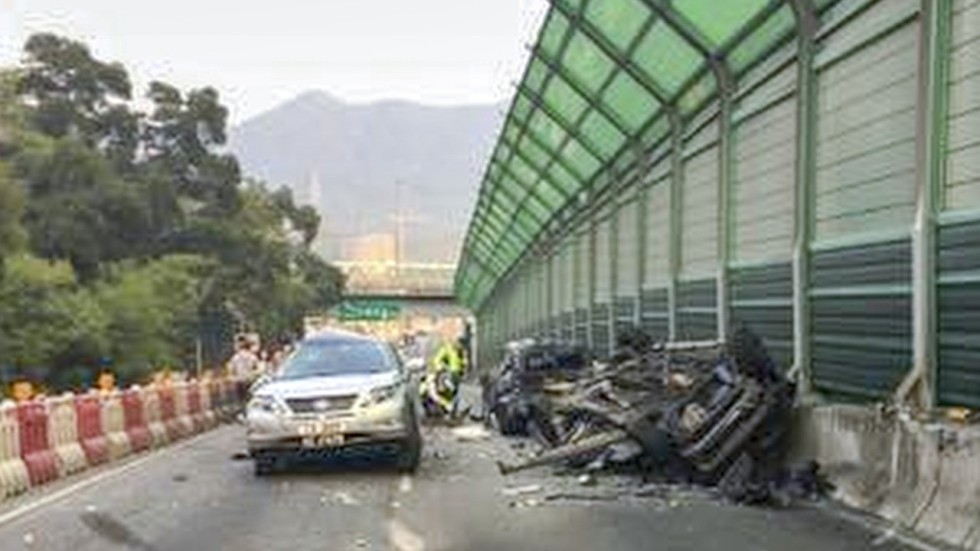 Hong Kong police have been criticised for using at least three vehicles with civilians on board in an apparent move to stop a car chase that ended in two deaths and left four people injured.
By: Danny Mok, South China Morning Post
Two men, aged 26 and 37, died when their seven-seater vehicle slammed into three other cars and a police motorcycle and then flipped over on the Tai Po-bound Fanling Highway on Sunday.
The seven-seater was being chased by a police motorcycle.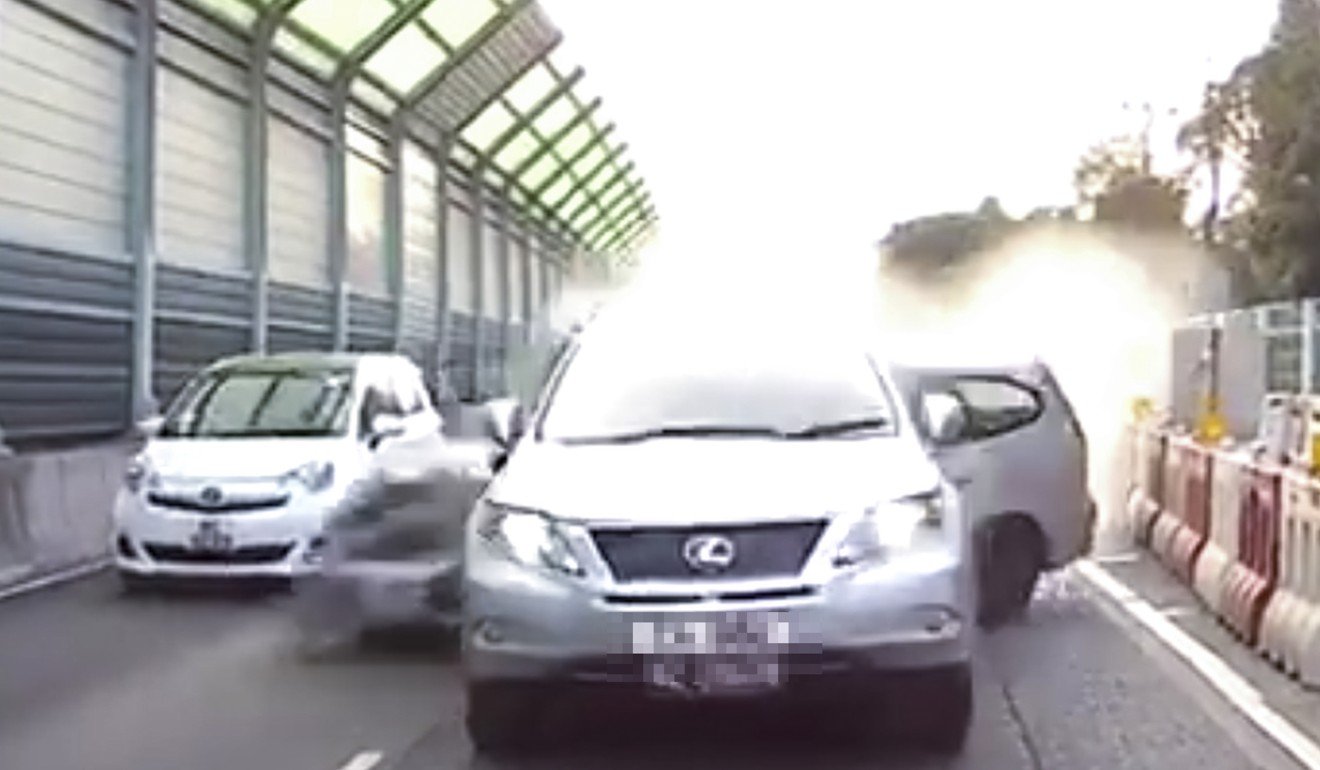 Three civilians – two men and a woman – in two cars were injured after being told by a traffic police officer to slow down. The officer was also hurt.
Democratic Party lawmaker Lam Cheuk-ting said the police appeared to have compromised public safety by getting civilians involved in the chase.
"I think it was too risky for those innocent drivers who were instructed by the police officer to slow down to try to stop the suspect vehicle. I don't think any anti-crime operation should jeopardise the safety of civilians," he said.
The pursuit began after a traffic police officer spotted the seven-seater changing lanes recklessly on San Tin Highway, in the New Territories, at about 5pm on Sunday, cutting in front of other vehicles at high speed.
Watch: moment when seven-seater vehicle slams into three other cars
Suspecting the driver might be under the influence of drugs or alcohol, the officer attempted to pull him over. The driver sped off instead, prompting police to give chase.
The seven-seater wove between other vehicles along Fanling Highway before it hit three cars and a road divider near Dawning Views residential estate and flipped over.
The driver, 37, was confirmed dead after being pulled out of the vehicle by rescuers. The passenger was rushed to North District Hospital, where he was also confirmed dead.
A video clip of the crash, taken by a camera in another car, was widely circulated online.
Chief Inspector Ip Kwok-wai from the New Territories North police traffic unit said a second traffic police officer, who happened to be patrolling nearby and joined in the chase, was slightly injured when a car hit his vehicle.
An investigation showed that the killed driver's license had been suspended in 2011 after multiple traffic offenses. At the time of the incident, he held a probationary license, which among other restrictions prohibited him from driving with a passenger.
Ip said the second officer had told the vehicles in front of the fleeing car to slow down.
When asked by reporters whether the officer was setting up a human shield when he knew the target was approaching from behind, Ip said the officer was acting according to the police guidelines for safeguarding the public. An in-depth investigation was underway.
A police spokesman on Monday night said all law enforcement action was taken to safeguard life and property, and there were guidelines on intercepting vehicles.
Source: http://www.scmp.com/news/hong-kong/law-crime/article/2132958/two-die-hong-kong-police-car-chase-raising-questions-about